MT PocketClip 231
Device Type: Tracker
Chipset: nRF51822
Model Number: 0x000F (15)
DFU Advertisement Name: DFU_WB_CR899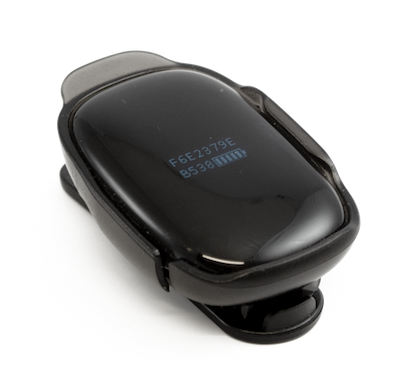 Description
In the welfare industry, the MT PocketClip 231 is a practical product as it does not violate any sanitary requirements in hospitals or nursing homes. It has a push button for alarm signaling/response and vibrates whenever attention is needed.
Note
This device does not support normal in-operation firmware update. It must be updated in DFU mode (Nordic DFU).
Supported Modes
Properties
Events
Operating Modes
When in a normal mode, the priority and the alarm are set to "00".
When in Alarm mode, the Wristband gives light signals every 2 seconds. To switch the device to Alarm mode, the button has to be pressed for a while.
If prioritized, the messages from the device have a higher priority in the network queues. If not, the device reports less often.
The device enters this mode after being still for approximately 2 minutes. The device in Sleep mode uses less current and generates less traffic in the network.