MT Wristband 211
Device Type: Tracker
Chipset: nRF52832
Model Number: 0x0010 (16)
DFU Advertisement Name: DFU_WB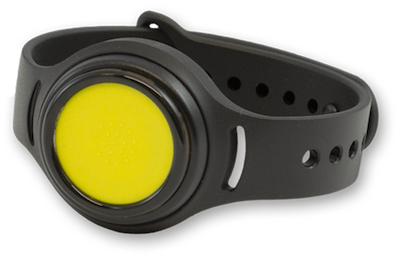 Description
The MT Wristband 211 has made a significant footprint in the welfare industry by providing residents with an alarm signaling system wherever they go. The Wristband 211, combined with our AirMesh products, also makes it possible to enable indoor positioning and access control.
Supported Device Modes
Properties
Events
Operating Modes
When in a normal mode, the priority and the alarm are set to "00".
When in Alarm mode, the Wristband gives light signals every 2 seconds. To switch the device to Alarm mode, the button has to be pressed for a while.
If prioritized, the messages from the device have a higher priority in the network queues. If not, the device reports less often.
The device enters this mode after being still for approximately 2 minutes. The device in Sleep mode uses less current and generates less traffic in the network.
Notes
This device will report 0x9821 - Unread Text Message but does not support text messages. Thus, the value will always be 0x00.
Licenses
The firmware uses the following licenses.